---
Exhibitors in
The Mountain Home Show
Weekend of April 27, 2012
---
Our Exhibitors:
This list will change often before the show as more companies join with us. You are welcome to contact our exhibitors by clicking on their "Email" or "Web Site" buttons, or by dialing their phone number.

---
Builders and Remodelers:

---
Bath Fitter
We fit your bathroom and lifestyle perfectly.
(931) 434-3532
Website Facebook Page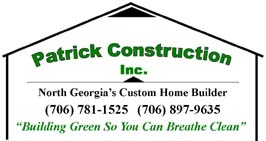 Patrick Construction Inc.
Building Green in the Mountains
(706) 781-1525 or (706) 897-9635
Website


---
Civic Organizations:

---
Habitat for Humanity TUCI
Building for families in need of decent, affordable homes
(706) 379-2484
Email Website


---
Decks, Outdoor Rooms:

---
Backyard Enclosures, Inc.
Sunrooms, Screen Enclosures, Handrails, and EZE Breeze Windows
(706) 379-4127
Email

---
Decorating:

---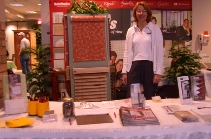 Budget Blinds
Custom Window Treatments to Fit Every Style & Budget
Phone (706) 745-0009
Email
1755 Beetree, Blairsville, Georgia 30512


---
Electronics & Security:

---
---
Environmental Building Solutions:

---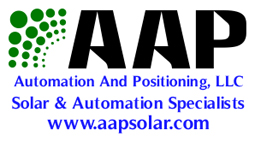 AAP Solar
Residential, New Construction & Commercial SOLAR!
Phone (770) 778-9608
Email Website

ConservEnergy Diagnostics
Keeping your home warm, & our world green
Richard & Betty Blair
(706) 896-1864
Email
North GA Outdoor Wood Furnaces
Heat Your Whole Home and Hot Water Safely and Efficiently
(706) 455-3497
Email
297 Riverstone Ridge, Blue Ridge, GA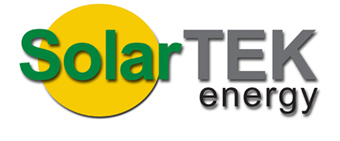 SolarTEK Energy
Your Solar Solution! Electric, Hot H20, Emergency Back-Up
(678) 833-5191
Website
135 Howell Rd., Suite A, Tyrone, GA 30290


Southeast Geothermal, Inc.
Heating and Cooling that is Dirt Cheap
(706) 745-8685
PO Box 580, Blairsville, GA 30514
Torrey Building Systems.com
Integrity Windows and Doors
Visit us to see the "Ultrex" construction advantages.
(404) 867-3828
Email Website
Torrey Spray Foam Insulation
Icynene: Today's leading spray foam products
Attics, Walls, Crawlspaces & Basements
(404) 867-3828
Email Website

---
Equipment:

---
---
Financing:

---
---
Furnishings & Appliances:

---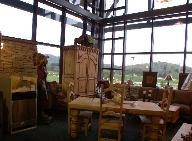 Alexander's Store, Inc.
"Everything Under the Sun"
Phone (706) 745-6450
4482 Town Creek School Road, Blairsville, Georgia 30512

Eller & Owens Furniture
We Make Coming Home the Best Part of Your Day
(828) 837-4608
24 Holliday Drive, Murphy, NC 28906
Mountaintop Furniture
Quality furnishing for your mountain home
(705) 745-9410
Email
3733 Murphy Hwy., Blairsville

---
Gardening & Landscaping:

---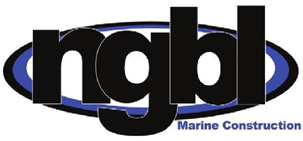 NGBL- North Georgia Boat Lift
Aluminium floating docks shoreline & marine construction
(706) 632-0390
Website
228 Stewart Camp Point, Blue Ridge, GA 30513

---
Home Plans and Designs:

---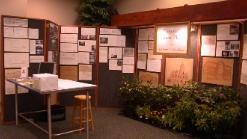 Mountain House Plans by Richard C. MacCrea
"More green for less cost begins with good planning."
Let me plan your new home or remodeling project to fit your property, your budget, and YOU.
Phone (828) 837-5787
Email Website Facebook Page Sponsor of The Mountain Model Home

---
Log & Timber Homes:

---
RE/MAX -Keith Sumner Custom Homes
"Its your dream...Its our business."
(706) 258-5521
Email

---
Pools & Spas:

---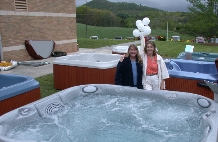 Spa and Deck Creations, Inc.
HOT TUBS AND SAUNAS, SALES AND SERVICE, 2 SHOWROOMS
(706) 745-0630
Email

---
Products and Supplies:

---
Blue Moose Elevators
Don't let stairs keep you down! Keep movin' with the Moose!
(866)797-LIFT (5438) (706) 889-8889
City Plumbing and Electric Supply Co.
Discover what the pros know.
(800) 282-9943 (706) 745-9808
2552 Highway 515 E., Blairsville, GA 30512
Kitchen Craft
Display and demonstrate American made kitchen accessories
(352)483-7600
Maggie Made Mop
"We make mopping fun."
(706) 970-0224
Email

---
Real Estate and Development:

---
Wilderness Creek Falls/ Ridge Brook of Blue Ridge
Area's Premier Communities and Builder
(828) 494-7778
Email
20019 Hwy 64 W., Murphy, NC 28906

---
Services for the Home:

---
Aardvark Satellite & TV LLC
Why go with the rest when you can have the best?
Phone (828) 837-9232
3190 West US Hwy 64, Murphy, NC 28906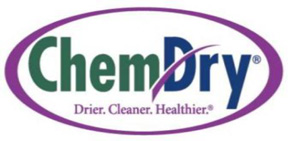 Boothe's Majestic Chem-Dry
Cleaner.Drier.Healthier(TM) 100% guaranteed!
Phone (706) 379-2397
Email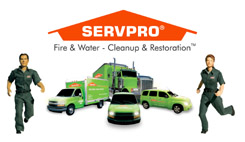 SERVPROŽ of Union, Towns, Fannin, Gilmer
Fire & Water Clean-Up & Restoration
(706) 896-1880 Email
720 Thurman Dr., Hiawassee, GA 30546

Skywatch Satellite
Phone (706) 745-0020
1063 Murphy Hwy., Suite 104, Blairsville, GA 30512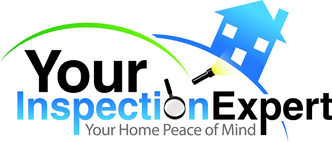 Your Inspection Expert, Inc.
"Home Inspections With A Difference"
Phone (800) 738-8781
Email Website Facebook Page

---
Utilities:

---
Other Pages on this Web Site

The Mountain Home Show, Home Page and Site Map
(How to find what you're looking for)
The Next Mountain Home Show Program
(For guests and exhibitors)
How to Get in The Mountain Home Show
(For exhibitors)
Articles
(About designing, building and remodeling a mountain home)
The Mountain Model Home
(A home that experiments with extreme energy efficiency)
The Mountain Model Cabin
(A cabin that experiments with small size and energy efficiency)
Construction Diary
(The joys and frustrations of building these two model homes)
Home Designing and Planning
(How to get plans for building or remodeling your home)

How to Contact The Mountain Home Show


Email Us
(Opens an email window)
Like our Facebook Page
(Join our Mountain Home Show Community for news and contacts)
The Mountain Home Show, P.O. Box 446, Murphy, North Carolina 28906-0446

---
Appreciation......
The Mountain Home Show owes its success to the businesses that participate in the show.
They arrange such wonderful exhibits.
It is obvious that they take great pride in their work and our show.
---
This web site contains information obtained from various sources. The Mountain Home Show is not liable for the accuracy of this information. Please contact the source of this information with your questions.